Nanopartz Functionalized Ramanprobes™
Nanopartz Ramanprobes are SERS active gold nanoparticles manufactured using multiple patents and proprietary methods that result in extrinsic SERS labels that exhibit much more sensitive detection than any other molecular tag. There is no photobleaching even under the highest laser intensities, with chemical resistance to extreme pHs, salts, and other adverse chemicals. Any excitation wavelength from any Raman spectrometer can be used for any of the labels. However, optimization has been made for 532, 633, 680, 785, and 850nm excitation wavelengths. At these wavelengths, typical sensitivities exceed detection limits of 10 zeptomolar. Multiple labels are available, and more are being developed as we continue our manufacturing of new Raman active labels. Every batch is completely characterized including size, monodispersity, aggregation, and concentration. Residual chemicals are reduced to trace. A Certificate of Analysis (COA) is provided for every order exhibiting TEM and UV-VIS images and data, as well as DLS data. Conjugation options include amine, biotin, carboxyl, methyl, neutravidin, nhs, maleimide, streptavidin, and secondary antibody conjugations. These particles may also be conjugated to customer defined antibodies, peptides, oligos, and more. These conjugated particles can be used in darkfield, Raman, Photothermal and other imaging modes; ELISA, lateral flow, homogeneous, sandwich, and other assays. The Ramanprobes design is proprietary, ultrasenstive, and are completely different than anything presented in industry or literature to date.
"Nanopartz provides excellent products and rapid-responsive after-sell service that help me a lot in my SERS research in intracellular imaging. "
Jian-An Huang, PhD, Post Doc, Plasmon Technologies Center, IITCentral Research Labs Genova
Charge (mV)
Smaller particles
Larger particles
Smaller particles
Larger particles

PEG

3

1

-27

-12

Alkyne

4

2

-25

-25

Amine

4

2

-20

20

Azide

4

2

-25

-25

Biotin

3

1.5

-25

-15

Carboxyl

4

2

-38

-45

Methyl

4

2

-27

-12

Streptavidin

0.01

0.01

-25

-10

Neutravidin

0.01

0.01

-25

-10

GSH (Glutathione)

3

1.5

-25

-15

Protein A

0.04

0.04

-25

-10

Protein G

0.04

0.04

-25

-10

Maleimide

4

2

-27

-12

NHS

3

1.5

-25

-15

Hydroxyl

4

2

-27

-12

Thiol

5

5

-30

-30

Galactose

2

2

-30

-30

Mutab

5

5

30

40

Secondary IgG

0.02

0.02

0.02

0.02
Composition
These nanoparticles are shipped in 18MEG DI water (default solution) with no measurable residual reactants.
Custom Formulation
Please contact us.
Quantity
This product is available in 1mL volumes and larger.
Introductory Kits
Please contact us.
Delivery
Standard sizes are in stock. Special order sizes are shipped in two weeks or less. All domestic shipments are sent Fed Ex Standard Overnight delivery, international Fed Ex Priority 2 day. No shipments on Fridays except for dried particles. Saturday shipping available for extra charge.
Functionalization
This product comes with a number of different functionalization options.
Shelf Life/Storage Temperature
This product is guaranteed for six months and should be stored at 4 °C after opening. Care must be taken to only use sterile glassware when working with this product.
Toxicity
This product is known to be noncytotoxic. This product has been sterilized and is biological free.
Sterilization
This product is sterilized.
For post sterilization testing, please choose Sterilization Certification.
For endotoxin purification, choose Endotoxin Purified.
Certifications
Every order comes with a Certification of Analysis that includes the following information. We use calibration traceable:
UV-VIS (Agilent 8453) for extinction and concentration measurements

NIR (Cary 500) for NIR extinction and concentration measurements

DLS (Malvern Nano ZS) for zeta potential measurement

ICP-MS (Varian 820-MS) for gold mass measurements

TEM (Phillips CM-100 100KV) for sizing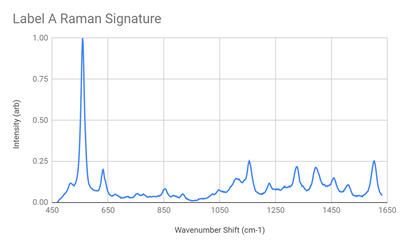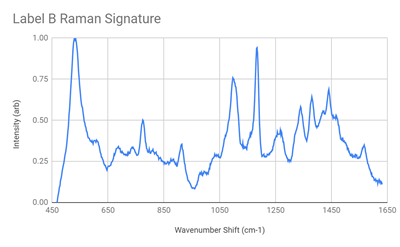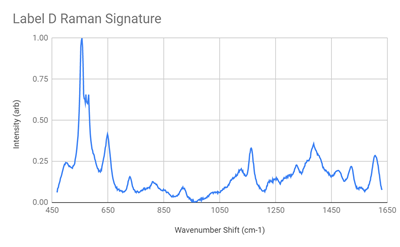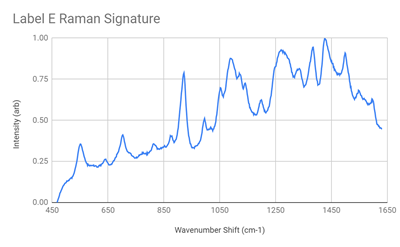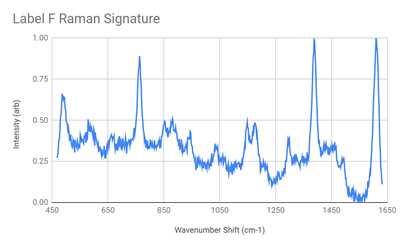 How much thickness does your proprietary capping agent add?
Anywhere from 1-5nm.
How do I determine the concentration of the product?
Simply divide the number of nanoparticles (nps) found on the included COA by the amount of solution you add.
Why do you sell your rods as OD-mLs and what does this mean?
This is because unlike spherical gold nanoparticles, the conversion from OD to mg is not linear with nanorod diameter. Consequently, for the same OD, the weight of the nanorods increases with diameter. 50 OD-mLs means that if you resuspend the material in 1mL of solvent, you will have an absorption of OD50 through a 1mL optical path.
Can I resuspend in water?
Yes
Can I suspend in silicon oil?
No
What is the shelf life if I never open the package and keep refrigerated?
Many years.
Should I store in the refrigerator?
Yes.
How do you size your gold nanoparticles? Does the size include the capping agent?
We use three methods to specify our gold nanoparticles; TEM, UV VIS, and DLS. Each has its own advantages and disadvantages, and we use a weighted system to take advantage of each methods strengths. In the end, we place the strongest weight to the TEM method, particularly since we use samples sizes greater than 50 particles for each lot.
Do you really provide a TEM for my specific lot?
Yes, and not just for 5-10 particles, rather 50-100 are standard.
What is OD?
Optical Density (OD) is measured by UV-VIS. An Optical Density OD=1 corresponds to a transmission of 10% through a 1cm cuvette. Optical Density is a nice unit to use since Optical Densities correlate linearly to concentration. So an Optical Density of 1.2 is equal to 1.2 times the concentration of a gold nanoparticle solution that has an Optical Density of 1. We use OD and concentration interchangingly as it is easier to refer to a solution of OD=1 rather than 2.35e12 nanoparticles. For all spheres up to 200nm, OD=1 does refer to 0.05mg/mL.
What is PDI?
PDI refers to polydispersity index and is equal to the standard deviation of the particle sizes divided by the average size.
How does your polymer bridge compare to PEG?
It is superior in its resistance to salt, pH, and other chemicals.
"Nanopartz provides excellent products and rapid-responsive after-sell service that help me a lot in my SERS research in intracellular imaging. "
Jian-An Huang, PhD
Post Doc
Plasmon Technologies Center
IIT Central Research Labs Genova

Indirect Interactions between Raman Probes Encapsulated within Cucurbit [7] urils and Gold Nanorods to Enhance Long-term Stability and Signal
MJ Seo, K Baek, JW Ha - Analytical Sciences, 2019 - jstage.jst.go.jp
… knowledge. Furthermore, the long-term stability and reproducibility of SERS signals for various
Raman probes (eg, R6G), which are encapsulated within CB[n] that is bound to gold … Nanopartz
(Loveland, CO, USA). Rhodamine 6G (R6G), used as a Raman probe, was obtained …
 
Plasmonic nanoparticle-based expansion microscopy with surface-enhanced Raman and dark-field spectroscopic imaging
CG Artur, T Womack, F Zhao, JL Eriksen… - Biomedical optics …, 2018 - osapublishing.org
… 2. Materials and methods 2.1. Nanoparticle labels Conjugated NPs (Nanopartz
Ramanprobes™, Nanopartz Inc.) were purchased and used for histological labeling.
These probes are highly monodisperse SERS active gold …
 
Use of a mechanical iris-based fiber optic probe for spatially offset Raman spectroscopy
Z Wang, H Ding, G Lu, X Bi - Optics letters, 2014 - osapublishing.org
… First we mixed 3 × 10 10 SERS active gold nanoparticles (SaNPs) (in vitro Raman probes,
NanoPartz Inc.) into a 10% gelatin gel (Fisher Sci- entific Inc.) cylinder of 5 mm diameter by 5
mm height, which was embedded into the surface of a 47 mm thick basal lean pork tissue …
 
Detection of allergens using surface-enhanced raman scattering
B Post - US Patent 10,656,145, 2020 - Google Patents
US10656145B2 - Detection of allergens using surface-enhanced raman scattering -
Google Patents. Detection of allergens using surface-enhanced raman scattering.
Download PDF Info. Publication number US10656145B2 …
 
Controlled release of targeted chemotherapeutic drug dabrafenib for melanoma cancers monitored using surface-enhanced Raman scattering (SERS) spectroscopy
L Running, R Espinal, M Hepel - Mediterranean …, 2018 - medjchem-v3.azurewebsites.net
… acid (MBA) and para- aminothiophenol (PATP), deposited on AuNPs, exhibit strong Raman
vibration modes, and can serve as Raman probes for monitoring … AuNPs) with a 50 nm diameter
coated with a protective citrate monolayer were purchased from Nanopartz (Loveland CO …
 
[HTML] Aptamer-based SERS biosensor for whole cell analytical detection of E. coli O157: H7
S Díaz-Amaya, LK Lin, AJ Deering, LA Stanciu - Analytica Chimica Acta, 2019 - Elsevier
… 2. Experimental. 2.1. Materials. Citrate-capped GNPs (40 nm) were synthesized by
Nanopartz Inc. (Loveland, CO, US) … Due to its higher intensity, the peak at 1078 cm −1
was used to compare the intensity of the different Raman probes tested …

The manufacturing method for these nanoparticles are based on our proprietary method. This family of products have resulted in many publications . Other functionalizations are available. Please contact us.
| | |
| --- | --- |
|   | Nanopartz™ Functionalized SERS |
| Stability (salt,pH,chemicals) | High |
| Monodisperse | Yes |
| Nonspecific binding | Very low |
| Sterilization | Yes |
Buffer Stability - stable from pH 4-9
No sodium azide
No BSA
Stable
Well Characterized
Customer can select buffer
Customer can select laser wavelength
Loading of all ligands is optimized
Example part number is C17S-785-A-TAZ-50-1 where:
C17 - Product family number for Functionalized Ramanprobes
785 - Ramanprobe Wavelength
A- Raman Label
TAZ - Functionalization, in this case Azide.
DIH - Buffer, in this case 18MEG DI water. Other choices are PBS, MES, Sodium Borate, TRIS
50 - Optical Density, in this case OD=50, optional 250
1 - Volume (mL). Other choices are 5mL, 10mL and more.
CS - Certified Sterilized - Though the product come sterilized, this option includes testing and certification.
EP - Endotoxin Purified - The product is endotoxin purified and certified.
Ordering by scrolling down and selecting the options from the selection below.